Custom Garden Renovations
At Yorkshire Garden Services, we believe that your gardens should showcase your home and grounds, while reflecting your style.
We will take the time to meet with you at your home to visit your property and discuss your needs and wants. Our expert horticulturalists will assess your landscaping and determine the best options for exceptionally beautiful results.
We are passionate about creating and maintaining beautiful gardens, and we will ensure that your garden renovation will look incredible.
"We have had the pleasure of working with Lindsay, Elissa, Zita and the rest of the Yorkshire team for more than 10 years. It started with beautiful creative potscaping for our front and rear gardens. They now provide annual  plantings and  full garden maintenance, including hard landscaping and water feature repairs. Most recently they developed the design and executed an entirely new garden are on our property.  They even included a mini vegetable garden for our grandchildren!
Each Spring our show of tulips, daffodils, and early flowering perennials is the envy of the neighbourhood.  We appreciate the courtesy, reliability, knowledge and professionalism of the Yorkshire team. We look forward to working with them for many more years."
L & T  North York
Our Process
We pride ourselves on providing our clients with a worry-free, all‑inclusive garden transformation experience.
Here's how it starts:
Step 1:
We will begin with a telephone call to discuss your vision.
Step 2:
We will visit your home and conduct a walkabout consultation. This visit includes reviewing your needs and wants, examining your drainage situation, irrigation system, potential transplants, layout, design elements, and a property assessment.
Step 3:
Two business days after your consultation, we will send you a customized proposal and estimate that is tailored to your property.
Step 4:
A follow-up telephone call will be scheduled to review your proposal and determine next steps to begin your garden renovation.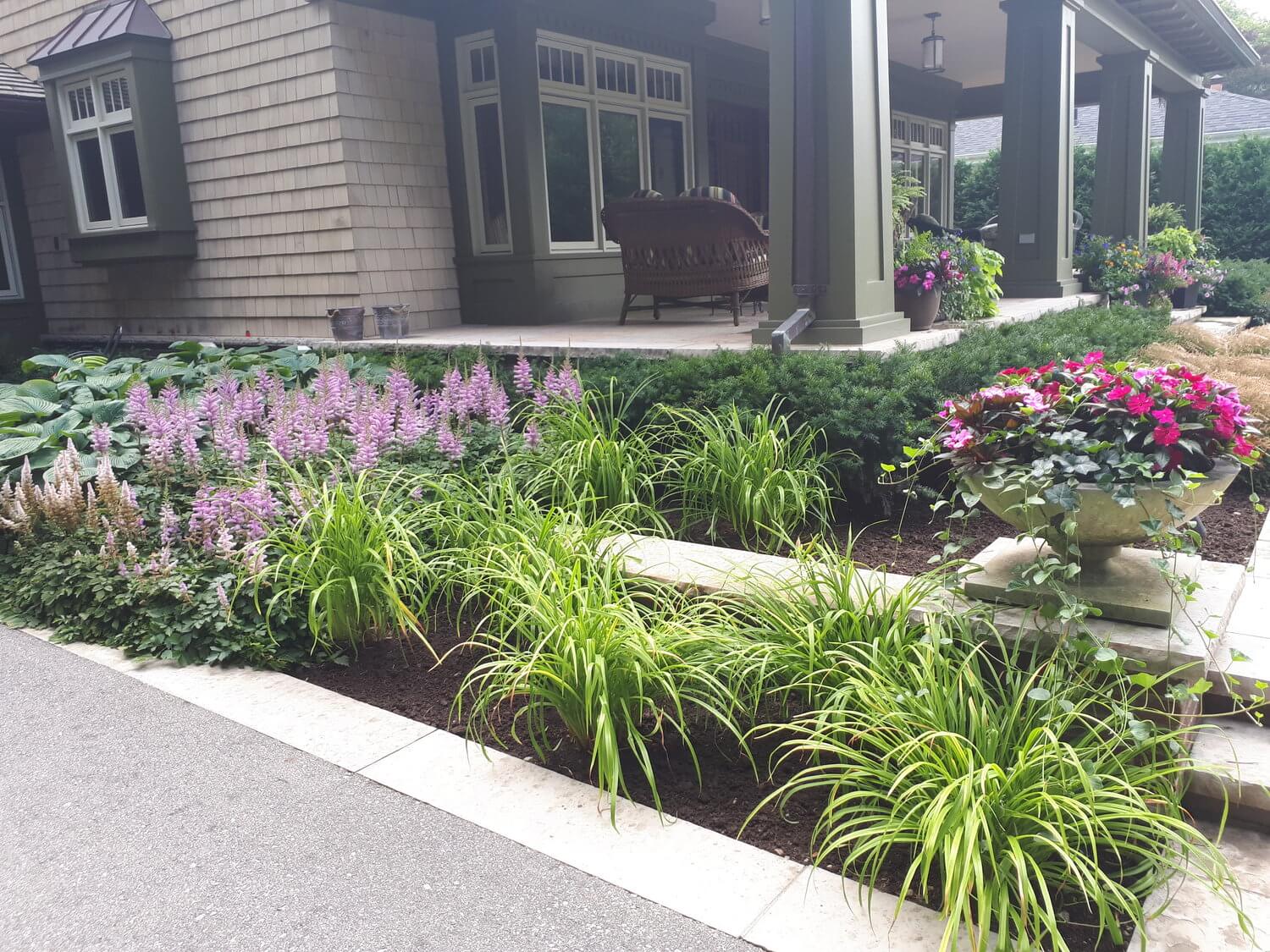 Our Partners
At Yorkshire Garden Services, our services are complemented and supported by a network of trusted colleagues, including specialists in landscape architecture, design, lawn care, lighting, irrigation, and arboriculture.
These partnerships allow us to ensure that every aspect of your garden renovation is completed by experts, in order to deliver coordinated designs and implementation for outstanding results.
Ensure Your Property Looks Its Best